Manufacturing
Analytics can play an integral role in the manufacturing operations of an organization. It allows for accurate forecasting, identifying customer needs, efficient supply chain management and inventory planning. White Capers believe that the effective use of manufacturing analytics can boost performance within an organization by aligning data driven insights to strategic planning and operational competence.
Forecasting Solutions
We assist organizations to manage demand and supply by providing superior forecasting and planning capabilities taking into consideration of the industry specifics. Having a single realistic view of real-time projected demand and supply flow is the key to achieve operational profits.
Demand Forecasting: Accurate demand forecasting solutions for all product categories.
Supply Forecasting: Precise supply forecasting for all product categories across all geographies.
Vendor and Inventory Management Solutions
Smart Inventory Management System: To track inventory status, suggest order quantities, safety stock levels, minimum and maximum levels, inventory-service trade off matrix, turnover, etc.
Supplier Management System: Our customized vendor management system allows you to relationships with your suppliers and service providers that strengthen the businesses. It enables you to get a 360-degree view of your supplier relationships, engage in cost-effective strategic sourcing, and provides complete visibility of your supplier's information, performances and risks.
Human Capital Strategy
Monitoring plant staff productivity and designing incentive plans
Seasonal plant staff planning and alignment with demand signals
Optimizing Manufacturing Strategy
Insight to answer the key questions on sourcing strategy, make-versus-buy analysis, tax benefits optimization
Manufacturing portfolio capacity optimization and product flexibility planning
Demand Driven Supply Network enablement
Data - driven targeting and prioritizing of initiatives: End-to-end process improvement scorecards and dashboards, tracking change and governance for operations excellence initiatives.

Developing Productivity and Process Excellence

Process Effectiveness: Develop new processes that ensure the best performance from expensive equipment, monitor process capability in real-time, and automate first-line analysis to minimize the time to root cause sourcing.

Product Quality and Characterization: Generate and manage specifications for new products, correlate product performance to metrology and process variables, and perform fast root cause analysis for quality and reliability issues.

Data Driven Planning

"What if" scenario analysis and scenario planning: As the external factors affecting a business are volatile, key drivers of business may change against expected. We help build "what if" scenario for all the important KPIs so as to ensure that most effective decisions are made to maximize the probability of completing projects successfully.

Revenue and P&L Projections: Based on accurate demand, supply, pricing, and inventory forecasts, we can identify how the top and the bottom lines of the business are expected to behave in the future.

Contact Us to discuss your requirements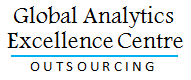 Testimonial
"Started with one assignment, they satisfy all my analytics needs. Good quality, cost effective - Our godsend analysis partner we much needed."
Director, E-commerce company, UK